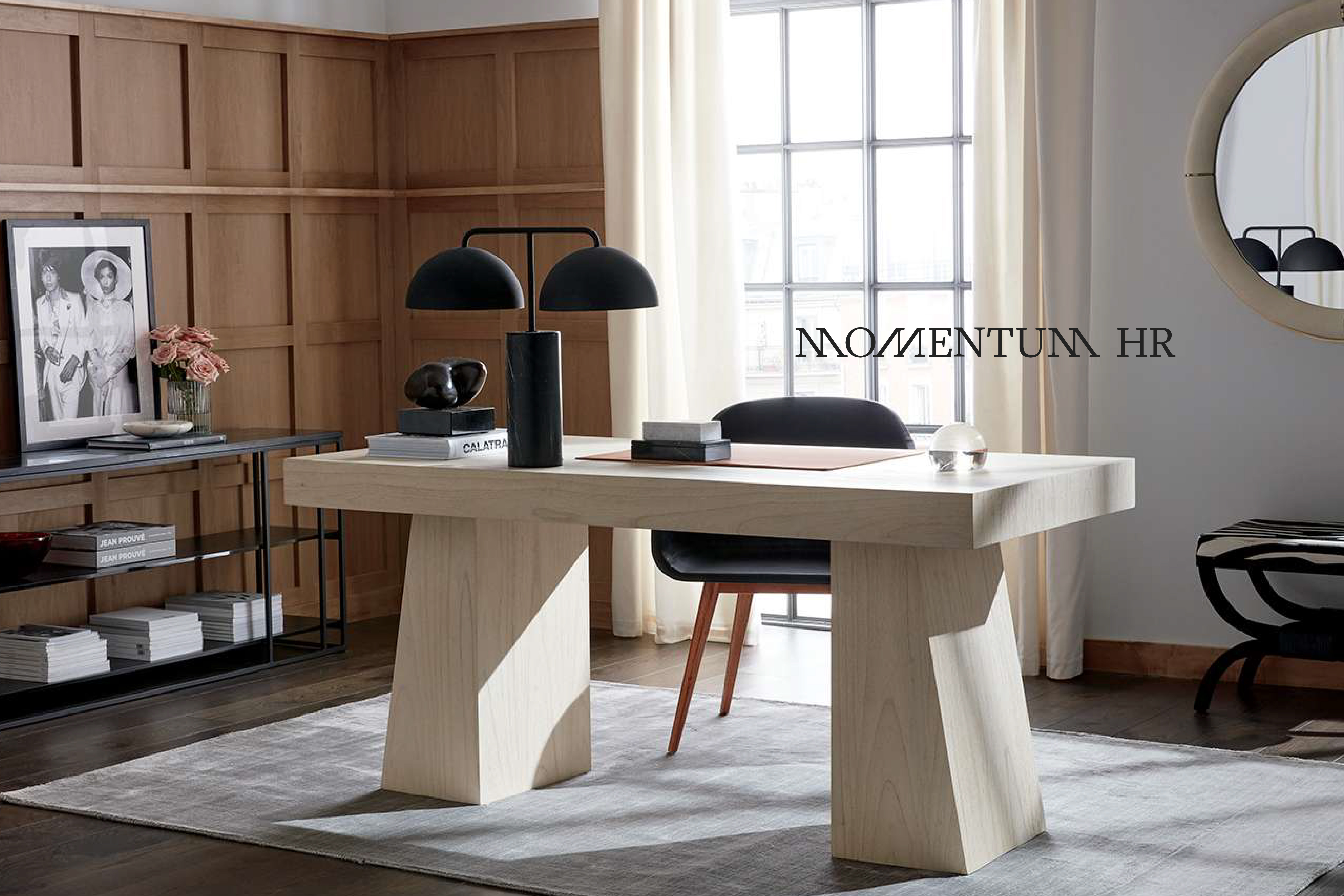 Momentum HR
CLIENT
Mark Carberry

SECTOR
Human Resources

SERVICES
Identity System
Branding
Website

PHOTOGRAPHY
Stock Images, CB2 Furniture
Momentum HR is an HR consulting company that provides human resource partnerships and guidance for organizations and individuals in need of results.
My goal was to bring a human-centered design approach for a company whose core purpose revolves around helping people obtain their career goals.

Although this concept didn't come to life, in the end, it's a project that I'm proud to document and have been able to work on with Mark.
The wordmark indicates the shifting push and pull of momentum people have in their career.
The business name originally came up during the brand consultation with Mark. He wanted to continue his day job, but start this company on the side while building momentum in the background. After looking over our notes, we decided the word was a perfect signifier for different reasons: momentum represents the strength or force that allows a person to grow stronger and faster as time passes.
I wanted to make sure the design was the right balance of professionalism and approachability. We took the idea of how someone were to walk into Mark's office for help and translated that sense of emotional connection with soft tones and pictures of wood in a variety of mediums.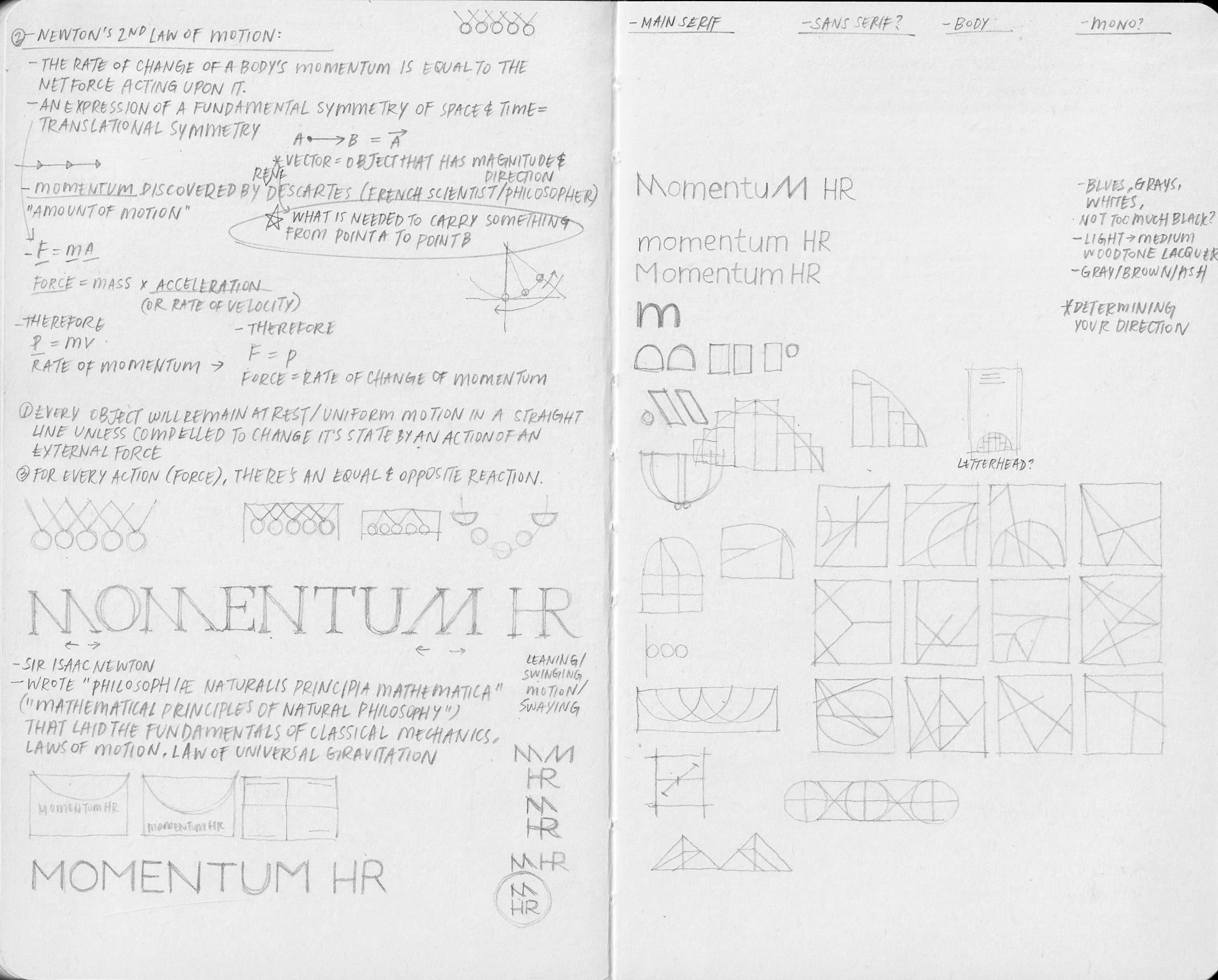 Mathematical Drawings
While looking deeper into a way to extend the brand's visual language, I researched into how momentum was used in physics and math. I found a book that Sir Isaac Newton wrote (the well-renowned English Mathematician). The "Mathematical Principles of Natural Philosophy" laid the fundamentals of classical mechanics, laws of motion, and the law of universal gravitation.
His math equations served as a jumping point of inspiration and a foundation for our linework illustrations. Everyone needs different resources or solutions to figure out the next direction of their career path or business. Using logical methods and reasoning, Momentum HR helps people discover what they wish to navigate towards next.