The Eusery Team
CLIENT
Ed Eusery

SECTOR
Real Estate

SERVICES
Identity System
Branding
Website

PHOTOGRAPHY
Stock Images
With the popular rise of online home purchasing platforms like Zillow or Open Door, the traditional and inconvenient real estate market is declining. How do we refine and create a seamless home-purchasing process that still emphasizes the care and attention that real estate agents can bring to the table? Enter The Eusery Team, a family of real estate agents who know from experience the ups and downs of moving into a new home.
After researching many real estate companies, I discovered that most businesses end up looking too serious like a law firm or cold (and use that blue) like a start up/pharmaceutical brand. To counter this, I realized The Eusery Team needed to look not just approachable, but have an open, emphathetic, and warm personality. We needed to show that The Eusery Team is reliable and trustworthy to all clients, that these are friendly people who can definitely help find your future home.

P22 Mackinac served as the perfect font to capture this approachable tone. Acumin Pro was chosen for clarity to properly show the listing/property's history, numerical stats, and key information.
Creating a simple logo proved to be a challenge when trying to combine all these themes together. I wanted to convey the sense of a home, but not use the overdone traditional outline of the building. After taking a break from intial sketches, I stumbled upon reading Joanna Gaines' Homebody book for inspiration and found an image of an entryway door. The idea of an entryway being the first place to invite someone into your personal safe space proved to be the solution. The letter E to hint the family name is also subtly incorporated into the wordmark.
The entrydoor image from Joanna Gaines' Homebody (cue lightning bolt of inspiration.)


House Illustrations
A powerpoint by the Texas Historical Commission talked about different American architectural houses, including those mostly built in Texas. This guide provided inspiration as a way to further extend The Eusery Team's visual language.

Every American house comes from a specific architectural style and time period. Each house represents a different individual's interests, taste, style, and goals. By using illustration houses as a design element, we can indicate the diversity of customers and house options that The Eursery Team has.
Order from top to bottom: National Folk/Gable Front-And-Wing, Minimal Traditional, Tudor Revival, Modernist.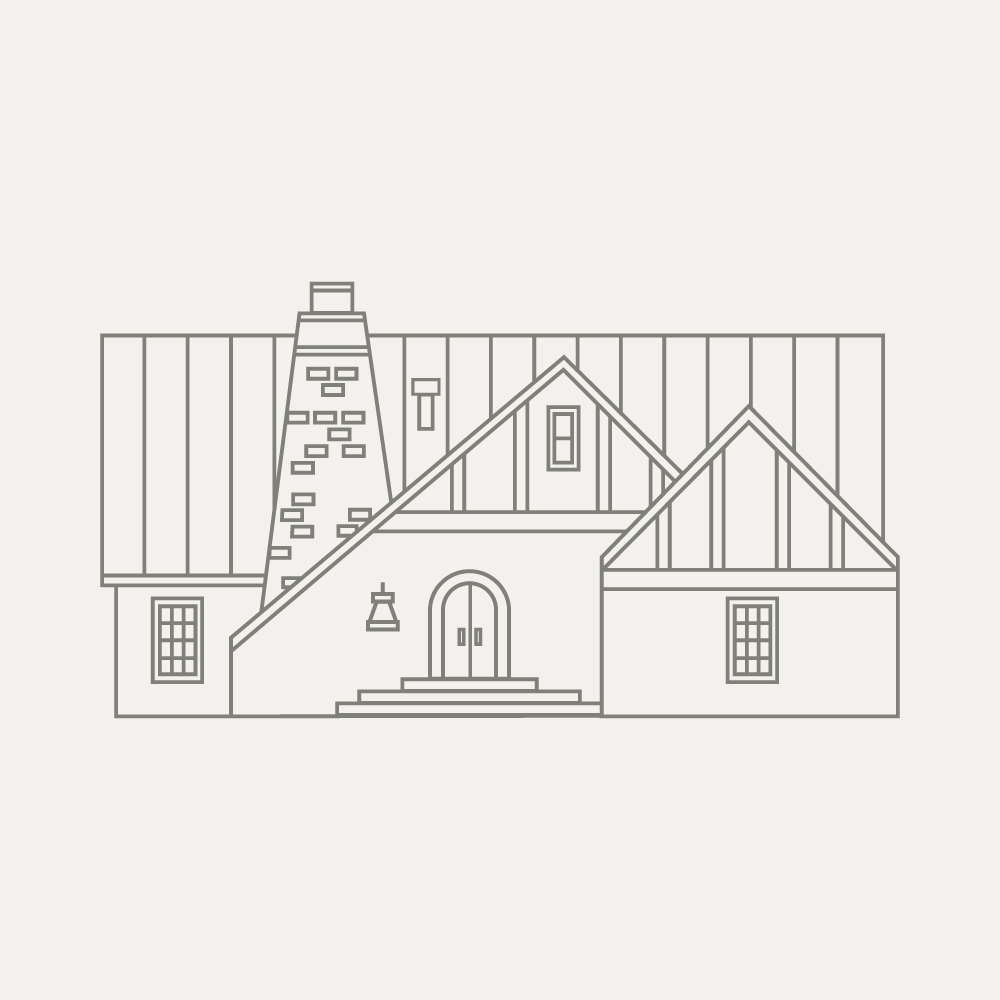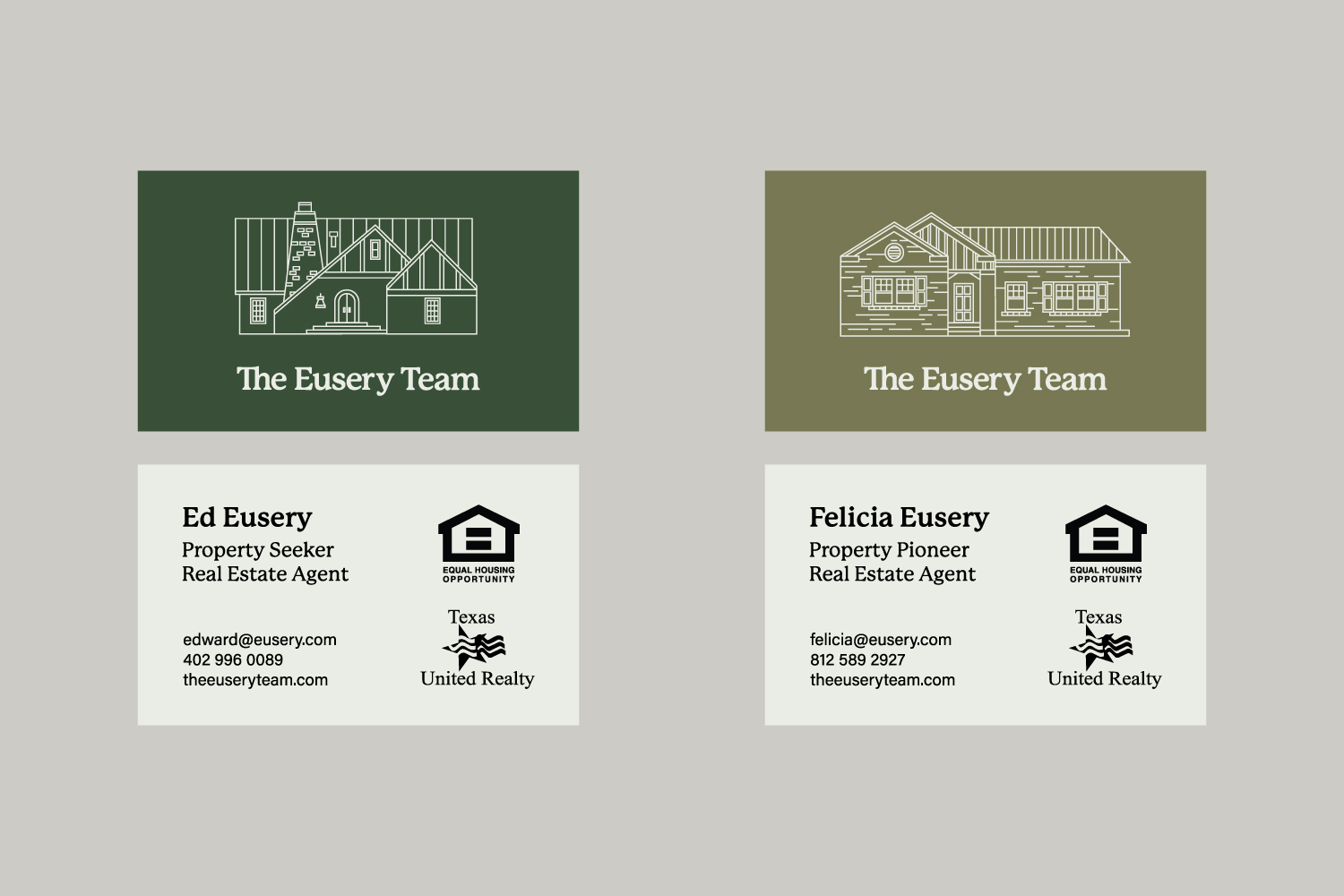 Website Design
The following mockups use stock images and are to provide art direction that will hopefully be implemented for the future website design.

For The Eusery Team, we needed to make sure to organize and highlight their most important features on the homepage for all future clients.

The homepage starts with a property search bar on the main hero image. It's divided up into sections that showcase who they are, process, and multiple call to actions. The footer was condensed down to fit all important information (including brokerage services, email signup, and realty logos), whereas the header has the communities tab streamlined so customers can easily scan different options.